Col (Dr) Prof Pankaj Talwar VSM
Col (Dr) Prof Pankaj Talwar VSM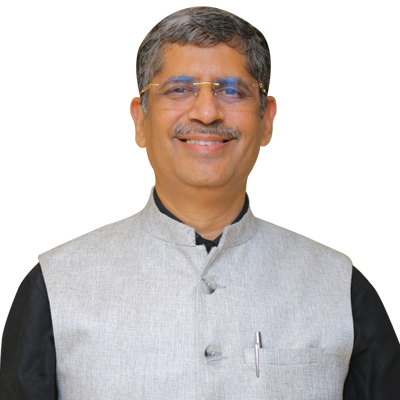 Prof (Col) Pankaj Talwar MD, VSM
is an alumnus of the prestigious Armed Forces Medical College, Pune, India. He is Ex HOD, IVF and Obstetrics and gynaecology Army Hospital (Research and Referral), New Delhi and INHS Asvini, Mumbai
Prof Pankaj Talwar is a trained gynaecologist and embryonic stem cell biologist by profession and has been working in the field of Infertility and Clinical Embryology since the past 15 years. He has raised 4 IVF centres for Armed Forces in India and is consultant for multiple centers in India and abroad. He is presently heading one of the most prestigious IVF unit of the country at Manipal hospital Dwarka. The President of India has awarded him with military medal for his extensive work in the field of infertility.
He has conducted dozens of workshops in India and abroad in the field of Vitrification and Micromanipulation. He is credited with conducting First live hands on workshop on Sperm Function Test, Time-Lapse Imaging and Ovarian Cortex Vitrification in India. His special interests are PGD and Fertility preservation in cancer patients.
He is on the editorial board of multiple infertility journals and has edited multiple books on infertility which are available globally. He is also the Editor – in – Chief of the 1st video Atlas of ART in the world. His book Frozen Life was one of the 1st books in the world, dedicated to Human Cryobiology and is going in 2nd edition in coming year. Prof (Col) Pankaj Talwar is Founder secretary of Fertility Preservation Society of India.
He is the director of ARTech which has three subsidiaries – i consult, i Homa and i Ceat which provide complete solutions to IVF units from inception to commission.
Strengths
Carried out nearly 14000 IVF cycles with persistent 40% plus clinical pregnancy rate.
Extensive experience in Advanced Clinical Embryology, Micromanipulation, Genetic screening, Stem cell biology and Cryobiology.
Pioneering work in India in Fertilty Preservation.
Experience of raising 7 IVF centres in India and abroad.
Extensive experience in male factor infertility (Testicular Biopsy- ICSI)/Sperm Function Test.
Experience in Raising New ART Centres
Army Hospital (Research and Referral), New Delhi
INHS Asvini, Colaba, Mumbai
Military Hospital, Bhopal
Military Hospital, Guwahati
ESI Hospital, Basidarapur, New Delhi
Safdarjung Hospital, New Delhi
CMH, Dhaka, Bangladesh
Administartive Appointments In Fertilty Societies
Founder Secretary General of Fertility Preservation Society of India (FPSI).
Secretary General of the Indian Fertility Society (IFS).
Member Advisory committee of ICMR.
Executive Committee member Infertility Committee (FOGSI).
Executive Committee member Infertility Committee (AOGD).
Associate editor of Fertility Journal of IFS
Faculty of the online embryology course being conducted by Indian Society of Assisted Reproduction (ISAR).
Editor Nexus and Artext – E bulletin of IFS.
Faculty for European Society of Human Reproduction in Embryology Training Course.
In-charge Exam cell Indian Fertility Society.
Chief Examiner and coordinator of IFS fellowship exam clinical.
Chief Coordinator and Incharge exam cell Indian Fertility Society embryology fellowship course.
IVF Training In Armed Forces Medical Services
Trained two Post Graduates in Anatomy, 8 service gynaecologists in ART and embryology in the past 6 years. Trained teams from CMH Dhaka, Bangladesh.
Past Work Experience in Specialty and Appoinntments Held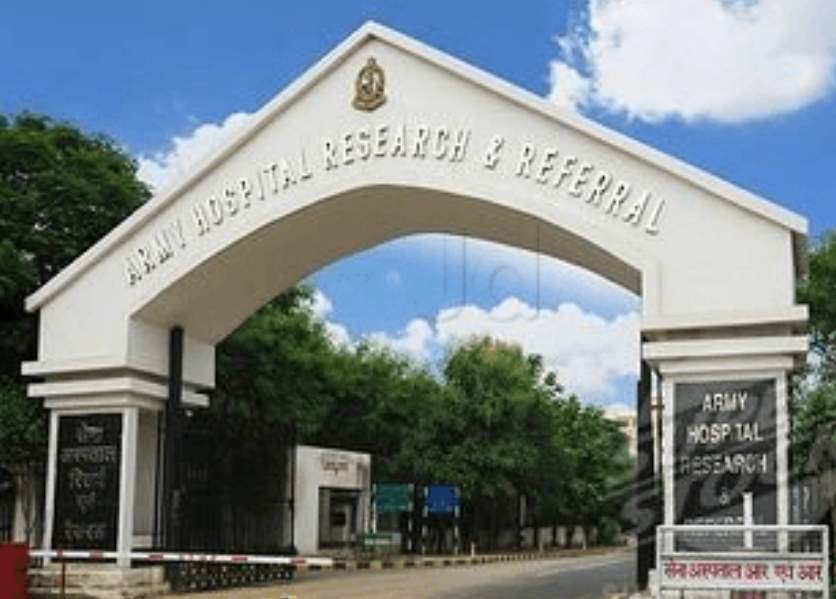 Served at ART centre Army Hospital (Research and Referral), New Delhi from 2005- 2011.
Head of the Department, ART Centre, Army Hospital (Research and Referral), New Delhi from 2009-2011.
Head of the Department, ART Centre, INHS Asvini from 2011 – 2014.
Head of the Department, ART Centre, Army Hospital (Research and Referral), New Delhi from July 2014 till 3rd March 2019
Training in ART Sub Specialty
Basic ART Training: ART centre, Army Hospital (Research and Referral) New Delhi.
Clinical Embryology, Medicult Fertility School, Copenhagen in 2006 under Dr Mette Munk (course held in Mumbai).
Vitrification Technology at Krishna IVF Centre with Dr Rama Raju at Vizag 2007.
Regenerative Medicine: Derivation of neuronal stem cells from embryonic stem cells at National Brain Research Centre, Manesar 2007.
Human Embryonic Stem Cell Derivation under Prof Joseph Istokovitz – Haifa Israel in 2007.
Ovarian Cortex Freezing (Fertility Preservation) under Prof Catherine Poroit, Publique Hospitale, Paris, France in 2009
Advanced Embryology under Prof James Catt of Monash University, 2011. (Course held in Mumbai).
PGD and Advanced Embryology under Prof Markus Montag at Hiedelberg, Germany in 2012 .
QA and QC, Embryo Biopsy and Culture Techniques under Dr Gloria Claudron, Embryo tools, Barcelona in 2015.