Basic ART Training: ART centre, Army Hospital (Research and Referral) New Delhi.
Clinical embryology, Medicult fertility school, Copenhagen in 2006 under Dr Mette Munk (Course held in Mumbai).
Vitrification technology at Krishna IVF Centre with Dr Rama Raju at Vizag 2007.
Regenerative Medicine: Derivation of neuronal stem cells from embryonic stem cells at National Brain Research Centre, Manesar 2007.
Human Embryonic Stem Cell Derivation under Prof Joseph Istokovitz – Haifa Israel in 2007.
Ovarian cortex freezing (fertility preservation) under Prof Catherine Poroit, Publique Hospitale, Paris, France in 2009.
Advanced embryology under Prof James Catt of Monash University, 2011. (Course held in Mumbai).
PGD and advanced embryology under Prof Markus Montag at Hiedelberg, Germany in 2012.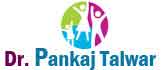 CK Birla Hospital
Block J, Mayfield Garden Sector 51, Gurugram
Haryana 122018