Carried out nearly 16000 IVF cycles with persistent 50% plus clinical pregnancy rate.
Experience of raising 18 IVF centres in India and abroad.
Extensive experience in male factor infertility
Extensive experience in Advanced Clinical Embryology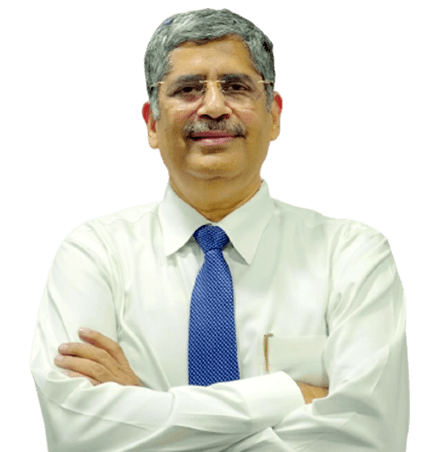 Dr. Prof (Col) Pankaj Talwar VSM

Best Fertility Specialist in Delhi
Consultant Fertility and IVF , Master Trainer and Project Advisor
Ex Director, Medical Services (Birla Fertility and IVF)
Ex Director, Birla Institute for Fertility Sciences
President Elect – Indian Fertility Society.
Founder Secretary General – Fertility Preservation Society of India
Ex HOD, ART – Army Hospital (Research & Referral Hospital) New Delhi.
Honorary Senior Consultant & Professor
Department of Reproductive Medicine of Pacific Medical College & Hospital Udaipur.
Dr. Pankaj Talwar VSM is the best IVF Specialist and Gynaecologist by profession and has been working in the field of Infertility and Clinical Embryology for the past 20 years. He has raised 18 best IVF Centres for Armed Forces and the private sector in India and abroad. He is a consultant for multiple centers in India and abroad in the field of reproductive biology. He is presently the director of Birla Fertility and IVF and Birla Institute of Fertility Society, one of the largest IVF Centres in Delhi, India, which carries nearly 1000 cycles per year.
Assisted Reproductive Technologies Company

Powered by Dr. Prof (Col) Pankaj Talwar VSM
4 years | we have enrolled over 1200 Hybrid ART Training courses | Across 23 countries
Over
Countries via our Curtain Raisers CMEs
Established
ART units in India & Abroad
Infertility Related Information
Our Success Story
Dr. (Prof.) Pankaj Talwar is presently heading one of the largest IVF centres in India, which carries out nearly 1000 cycles per year. The President of India has awarded him with military medal for his extensive work in the field of infertility.
Dr Pankaj Talwar Publications
Prof. (Col) Pankaj Talwar is in editorial board of multiple infertility journals and has edited six books in infertility which are available globally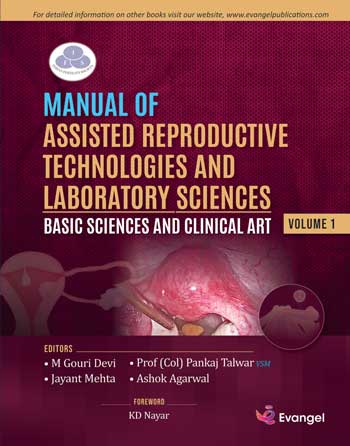 Manual of Assisted Reproductive Technologies and Laboratory Sciences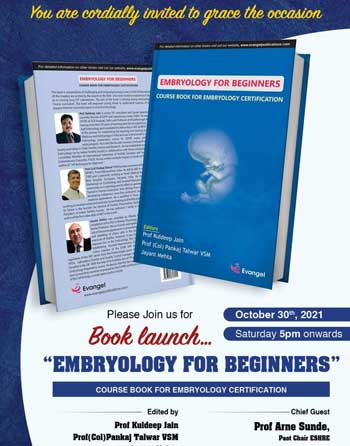 Embryology for Beginners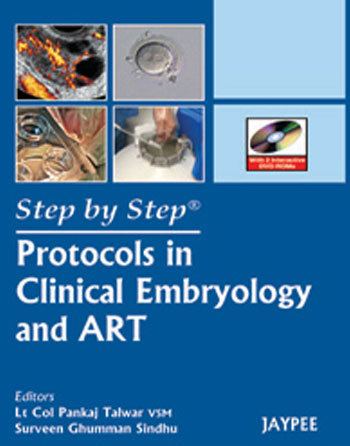 Step by Step Protocols in Clinical Embryology and ART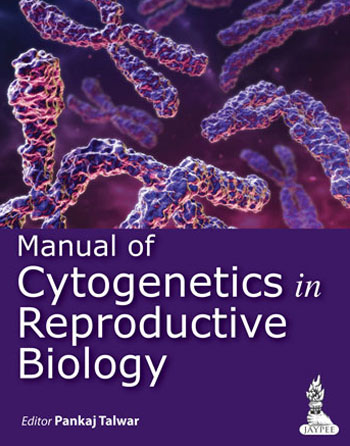 Manual of Cytogenetics in Reproductive Biology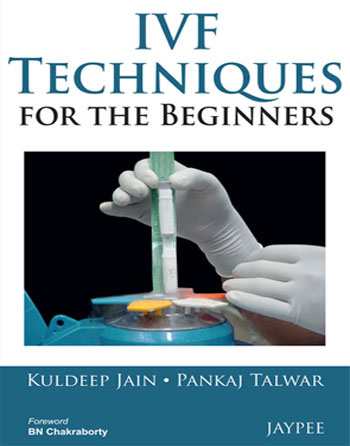 IVF Techniques for
the Beginners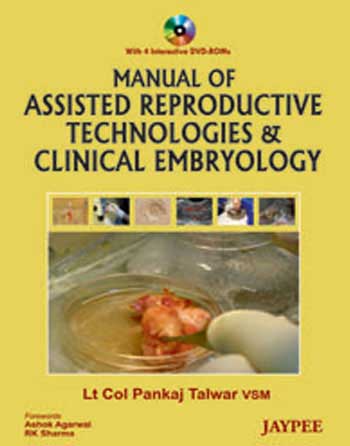 Manual of Assisted Reproductive Technologies and Clinical Embryology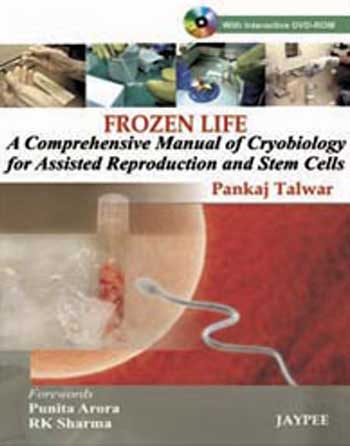 Frozen Life: A Comprehensive Manual of Cryobiology for Assisted Reproduction and Stem Cells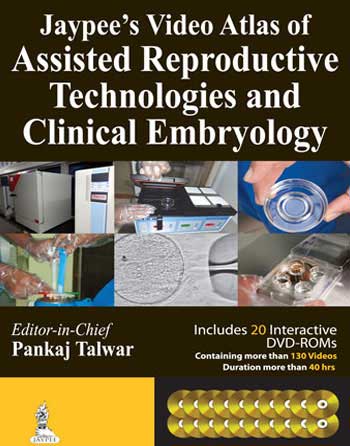 Jaypee's Video Atlas of Assisted Reproductive Technologies and Clinical Embryology
Vijay Raosaheb Shinde
2022-03-04
recommends
A great innovative way of educating the desirous students...age no bar. A beautiful Academic feast along with truth of field work in Infertility. Almost takes away the fear of SUBJECT. One of the most Ground to Earth personality of Dr.Pankaj Talwar Sir along with all associates as Ashana Madam, Akriti Madam, Nidhi Madam, Gunjan Madam, Yogesh Sir...and rest of all. Verstality of organising REAL TEACHING is amazing. Funda of "Go ahead only after concept is Clear'' pours confidence in the learner. I wish , Sir and His team , continue this GREAT work for a long time benefiting the needy Doctors as well as needy patients. God bless the whole team with lots of Healthy and Happy life ahead.
recommends
from first class we enjoyed each and every class ur love for teaching ignited our curiosity and made infertility concepts much more interesting.solved each and every query in most patient and elaborate manner.u taught us to think with clear mind and do our work with perfection and great skills.u motivated us to read ,think and discuss and gave every chance to express our views and clear our myths.thanks iceat 🙏
Nidhi Bhatnagar
2021-12-25
recommends
Dr Pankaj is a great teacher & very good host also. Very nice experience. All his courses are very interactive.
recommends
Sir is very great personality very effective videos nd hands on training is too good 👍
recommends
I was totally overwhelmed to attend Dr talwar's online iui training plus 2 days hands on training ..it was very informative and a treat to attend
Gangothri Sivaraj
2021-11-29
recommends
Very happy to be part of the family..it's a very good platform for many of us who r keen in treating fertility cases..it's not just during the course but sir clears all our doubts even after that,hands on was also really good they teach from ABC.
recommends
It was a very nice experience attending the online and 2 days hands on course by sir.. it was an amazing experience. The whole team took lots of effort to clear all the concepts, all the questions are well answered, good reading material and literature are shared, and above all continuous ongoing learning and any problems you face later in your life, you know sir is a phone call away..!! Thanks I - CEAT team !!!
Lalitha Shirdisa
2021-06-16
recommends
Hi everyone I want to share my experience of journey with ieat family.yes it's really like a new family where u get so many legends like Dr Talwar sir and team who shares their wonderful knowledge with everyone who enters their family.Its really a very big platform to have a great knowledge which even we can't get from reading books Dr.Pankaj sir really a great teacher I HV never seen.he just explains in such a way that u never ever forget the subject.Really who ever wants to join I heartfully advice u to join to get best of the knowledge.iam sure u too feel same or more than it once u enter this family.I really thank Dr Talwar sir and I ceat family for giving me this opportunity to join in Ur family.Thank u so much 🙏🙏🙏
Suruchi Smriti
2021-06-16
recommends
I bumped across the profile of Dr Pankaj Talwar Sir and I-CEAT Academy in the year 2000, January and was planning to join the hybrid course on Andrology. But I had an accident at that time and could not join the course. Later, in the same year, i joined the same course and I never regretted back. I have been blessed to have come across Dr Pankaj Talwar Sir. Such a passionate teacher and always available to all his students. His classes, even though online, are never the monotonous power points but always a real Class room experience. Simultaneously, he is very patient and never gets tired of our endless queries and dilemmas. I am myself my teacher's pet to become the student of him, I have never regretted my decision. I recommend one and all aspiring to be Fertility specialists to join the classes at I-CEAT and experience the enhancement in their knowledge and skills. I congratulate the I-CEAT Team, especially Dr Pooja Awasthi for working hard on the concept of I-CEAT and bringing it to life. Words fall short but Thankyou Dr Pankaj Talwar Sir for all your efforts in bearing the beckon of knowledge, guiding me in my pursuits and being my Teacher.
Thenmozhi Vijay
2021-06-16
recommends
This is such a dedicated team training us to do ethical and safety way of practice ..SIR is so humble...friendly..approachable..energetic He will give us more confidence and interest towards ART by his academic and experience lectures ...I ceat is the wonderful team...all members are very responsive and down to the earth...I love to be in this family ....I ceat will guide any one from A to Z very transparent correct knowledge to start ART set up......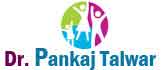 Fourth Floor, Above Vertex Nissan, Plot 739/1,
Parsvanath Arcadia, Sector 14, Mehrauli-Gurgaon Rd,
Gurugram, Haryana 122001